The Messianic Generation by Apostle PHILIP CEPHAS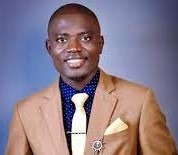 The Messianic Generation is the revealing of the new set of messiah. Men and women whose blood will be used for the Gospel. But upon mount Zion shall be deliverance, and there shall be holiness; and the house of Jacob shall possess their possessions.
And the house of Jacob shall be a fire, and the house of Joseph a flame, and the house of Esau for stubble, and they shall kindle in them, and devour them; and there shall not be any remaining of the house of Esau; for the LORD hath spoken it. And saviours shall come up on mount Zion to judge the mount of Esau; and the kingdom shall be the LORD's.
Tab below to Download The Messianic Generation by Apostle PHILIP CEPHAS MP3 (9mb)