The Power of Perception by PASTOR MIKE MAMVONG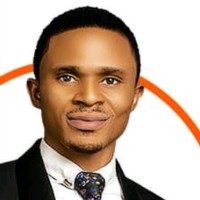 Quoting from scripture: And the Lord spake unto Moses, saying, Send thou men, that they may search the land of Canaan, which I give unto the children of Israel: of every tribe of their fathers shall ye send a man, every one a ruler among them.
In this sermon it was said that it is not enough to see what is before you, but how you see what is before you is very important. Perception is the way a person thinks/understand about someone or something. Perception is the ability to understand or notice something easily. Perception is to be aware of a reality through the senses. The realm of Perception is the realm of mental faculty.
Perception is also known as discernment, insight. our Perception can shape our lives to align to what we believe: And there we saw the giants, the sons of Anak, which come of the giants: and we were in our own sight as grasshoppers, and so we were in their sight. What feeds your imagination is your perception. As long as God is concern he will not stop your perception. Every perception a man have has a spiritual root/source, which is either from God or satan. You need to listen to this ser…
Tab below to Download The Power of Perception by PASTOR MIKE MAMVONG MP3 (30mb)