THE PRACTICE OF THE PRESENCE OF GOD by Pastor Femi Lazarus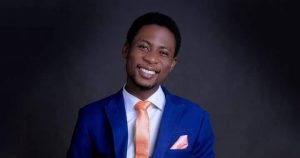 Practicing the presence of God in one single act that does not end. He often stated that it is God who paints Himself in the depths of our souls. We must merely open our hearts to receive Him and His loving presence. God has infinite treasures to give us, he says. Why should we be satisfied with a brief moment of worship? With such meager devotion, we restrain the flow of God's abundant grace.
If God can find a soul filled with a lively faith, He pours His grace into it in a torrent that, having found an open channel, gushes out exuberantly. Practice core values that protect the Presence keys that help you cultivate and sustain a lifestyle saturated in God's presence and power. Create atmospheres that pass God's test discover what the Holy Spirit is seeking in order for Him to manifest His Presence.
Tab below to Download THE PRACTICE OF THE PRESENCE OF GOD by Pastor Femi Lazarus MP3 (43mb)