DOWNLOAD MP3: THE PRESENCE OF GOD by Apostle Joshua Selman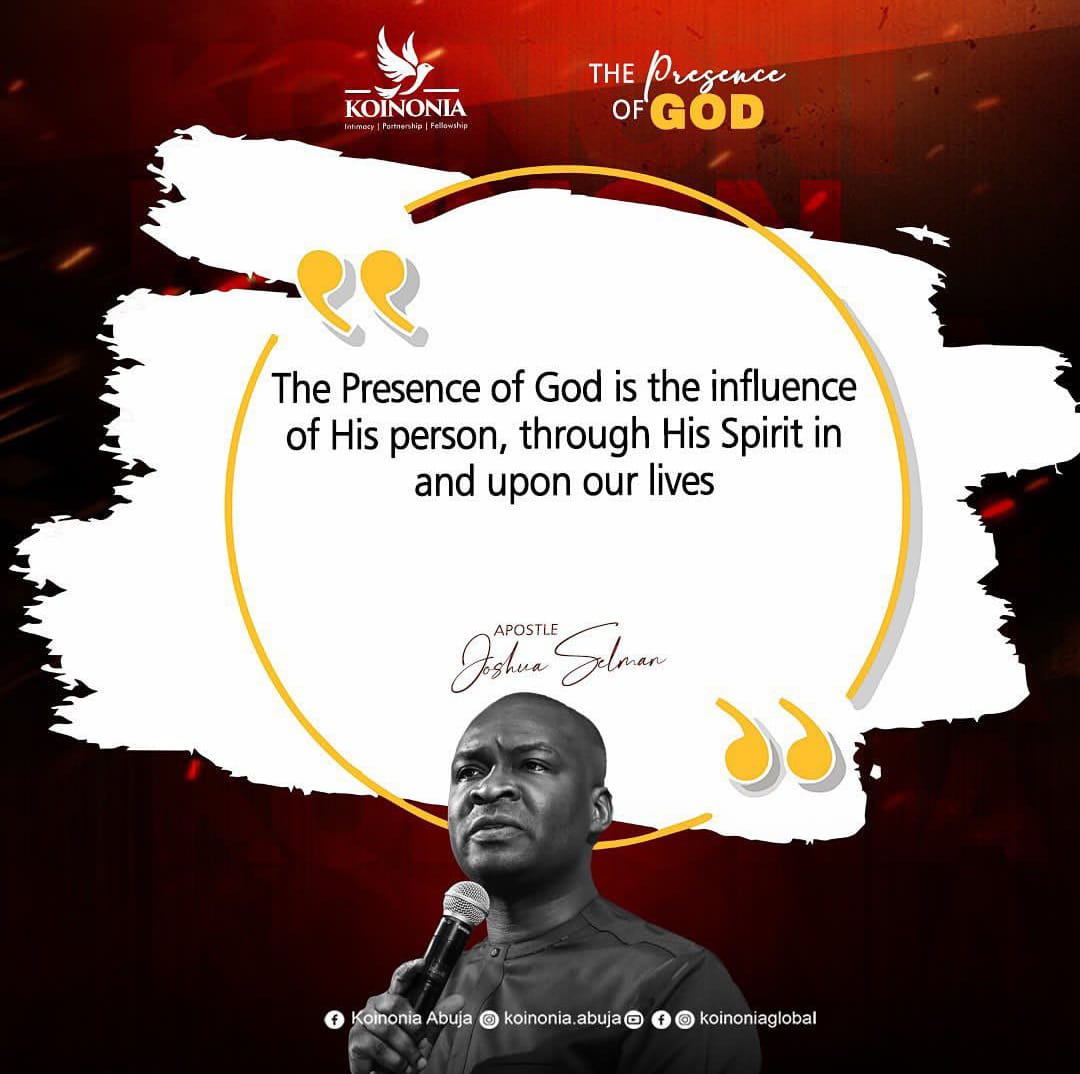 Did you miss Apostle Joshua Selman's message at Koinonia Abuja for June 12, 2022, titled THE PRESENCE OF GOD Find below some nuggets before downloading… The Presence of God is the influence of His person, through His Spirit in and upon our lives. The three dimensions of the presence of God are His presence, His Emmanuel Dimension and His Manifest presence. When the Glory of God rests upon you, you can be sure of favour, rest and divine protection. The benefits and blessings of securing the presence of God are Supernatural Favour, Rest roundabout, Supernatural protection and Preservation, and Honour and Exemption.
Worship is the protocol for God's presence. It is a risk to love and secure anything above the presence of God. Pride is a state of self-sufficiency. Fight it out of your life and never tolerate it.
Click the button to download (36mb)