THE PRIVILEGE OF BEING IN MINISTRY by Gbile Akanni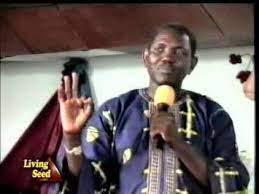 Being called into ministry ought not to be seen as punishment unto those called or a misfortune to them that need to sacrifice their social status to be able ministers of God. Paul felt privileged to be called into the ministry and to reach the Gentiles for Christ but he also felt a great responsibility toward his calling and toward those to whom God had called him to disciple and minister.
Paul's role was one of a spiritual father, and he took that role and responsibility very seriously. Paul had to very quickly develop a genuine relationship with those church members. Paul actively sought out a relationship with these believers in the short time that he was with them and that relationship was marked by certain characteristics, which we will look at in depth today.
Tap below to Download THE PRIVILEGE OF BEING IN MINISTRY by Gbile Akanni MP3 (32mb)