THE SECRETS OF DIVINE HEALTH AND VITALITY 2 by Dr Paul Enenche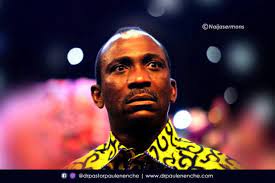 In this sermon Dr Paul Enenche said that divine health is Gods will for his people, For I will restore health to you And heal you of your wounds,' says the LORD, 'Because they called you an outcast saying: This is Zion; No one seeks her. The secret to divine health and vitality are: to have faith in the savior as your healer, live in the fear of the lord, watch your thought refuse the fear of being the next victim and feed on the word.
The word of God is medicinal wait upon the lord fasting and prayer, maintain joy and praise because depression is a killer of life, watch your word, vehemently reject negative suggestions and imagination, refuse to comply with negative symptoms, watch your intake.
Tab below to download THE SECRETS OF DIVINE HEALTH AND VITALITY 2 by Dr Paul Enenche MP3 (26mb)