THE SUFFERING THAT STRENGTHENS GOD'S SERVANT By Pastor W.F Kumuyi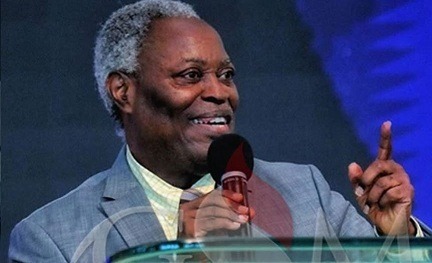 There was a request made by the mother of Zebedee's children from Jesus during one of His visit to Jerusalem. There she said "Grant that these my two sons may sit, the one on thy right hand, and the other on the left, in thy kingdom". The responds of Jesus to her request was a salient message to all Christian. He (Jesus) asked "Are you able to drink the cup that I shall drink of and be baptized with the baptism that I am baptized with?" The cup spoken of in the responds by Jesus signifies the destined SUFFERING that validate our son-ship and genuine faith in God. No wonder Jesus' Prayer at Gethsemane was "If only God can take the cup over Him…" for He has foreseen the suffering ahead.
The above analogy is made to open our mind to the reasons and purpose of suffering experienced by God's servant and His children. Pastor W.F Kumuyi explained in detail why believers suffer, what God watch out for in believers suffering and importantly the kind of suffering that glorifies God. Download the message bellow and learn the greatness in Godly suffering.
Click the below button to download the message now (46mb)