THE WASTING OF THE KINGDOM Part 1 by Apostle Arome Osayi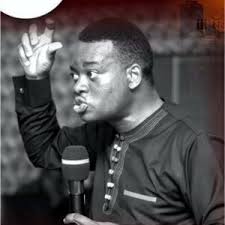 In this sermon, Apostle Arome Osayi said this About the Holy Spirit that when we are working with the Holy Spirit whenever you said you have got it the Holy Spirit will leave. Before the fall of man God cursed man but after the fall God made a covenant with the people that he will not curse man anymore. When the LORD smelled the pleasing aroma, He said in His heart, "Never again will I curse the ground because of man, even though every inclination of his heart is evil from his youth.
And never again will I destroy all living creatures as I have done. As long as the earth endures, seedtime and harvest, cold and heat, summer and winter, day and night shall never cease. Therefore we must cast your bread upon the waters, for after many days you will find it again. So in the New Testament casting your bread means to sow to the spirit and not to the flesh, you need to listen to this sermon till the end.
Tab below to download THE WASTING OF THE KINGDOM Part 1 by Apostle Arome Osayi MP3 (6mb)