Times & Seasons – Koinonia Zaria by Apostle Joshua SELMAN (Sermon)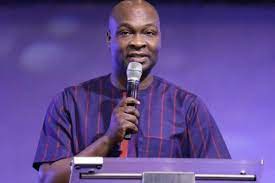 Realities in this kingdom are time-dependent and season-dependent. Every time period is not convenient for every result.
When you sustain an understanding of the mystery of times and seasons, you will maximize your days and live a wholesome life; doing much for the kingdom, yourself, and your relationships.
The earth system is designed such that there will always be seasons of abundance and seasons of drought; and they continue to interchange periodically in every man's life. The years of plenty represent seasons of ease, opportunities, and access. According to the law of Time and Chance, everyone will encounter the opportunity to excel in life.
The seven years of drought represent seasons of constraints, inconveniences and scarcity.
You may not be able to stop difficult seasons just yet, but you can sustain the discernment and understanding to interpret them and the mystery to remain stable through them. You must discern your times and seasons to live an effective life. Download now to know more.
Click the below button to download the message now (35mb)