TRUE KINGDOM BLESSINGS by Apostle Michael Orokpo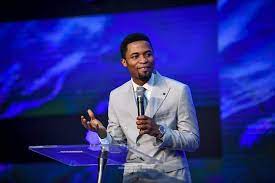 In this sermon, Apostle Mike Orokpo teaches about what the true kingdom blessings is. In the Bible, to be blessed is to be favored by God. One who is blessed is looked on kindly by God; he is helped by God; he is given gifts by God and, in the end, is rewarded Blessings come in different and diverse ways, to some getting money is a blessing, to another buying properties is also a blessing, while to others blessing is beyond the physical. What then is the true kingdom blessing? When Jesus announces the blessing of God from a hilltop in Galilee, He's actually saying something somewhat strange.
He is saying that, despite what you see in your own life – despite your poverty, your mourning, your persecution, and your meekness you are being favored by God. Though you have no place in and no share of the kingdoms of this world, you do have an inheritance in a true and lasting kingdom. The kingdoms of this world will pass away, and those who have been rich and comfortable and "blessed" in this age will lose it all.
Tab below to download TRUE KINGDOM BLESSINGS by Apostle Michael Orokpo MP3 (15mb)