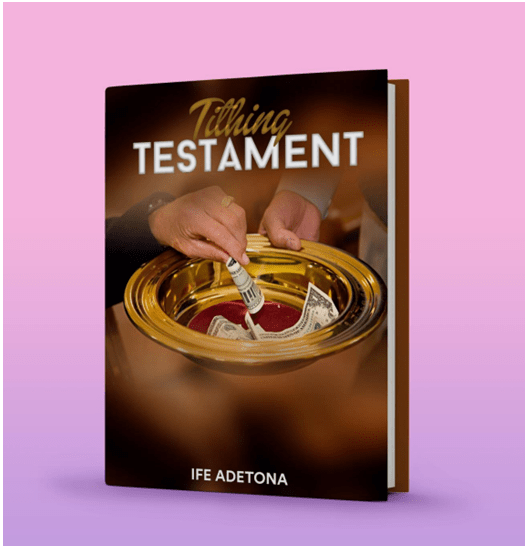 TITHING TESTAMENT by Ife Adetona
One of the major commandments given to us directly by God is the issue of Tithing. No child  of God is excluded to partake in this sacred operation. It is a give and take principle that has existed from ages past. If you desire the blessings of God, there's need for you to be a partaker. You can't pay your tithe wholly and accurately and not see God in your finances and your life in general….. Tithing Testament is divinely orchestrated books that will set you heart ablaze in paying your tithes and set your feet aright to pay it consistently……….
Click on the download button to download this great book now……….
CLICK HERE TO DOWNLOAD TITHING TESTAMENT by Ife Adetona