The Pathway to Sonship By Apostle Joshua Selman mp3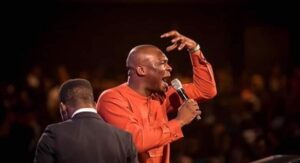 The Lord is seeking men and women who will carry the power, glory and the system of God. When God calls a man, he doesn't send the man immediately but He calls you and makes you. The bible said that He sent them out with other seventy so when they came back, they came rejoicing. It pays to stay in the School of the Spirit. When He deals with us and sends us, we would be absolutely wonders to our generations, that is what He is doing. So when God calls you, He makes you, you may say that God what of this dimensions of anointing.
God will just say sit down, you need more than what you have now to touch your generation. This may be sufficient to touch Zaria but not a Nation, this maybe sufficient to touch Nigeria but not the world. For you to be mightily used by God, you must first of all tr… You really need to listen to this powerful teaching!
Click on the below button to download the full sermon now [16mb]:
Click here to DOWNLOAD ALL Apostle Joshua Selman messages at once