INTRODUCING ELOHIMTUNES.COM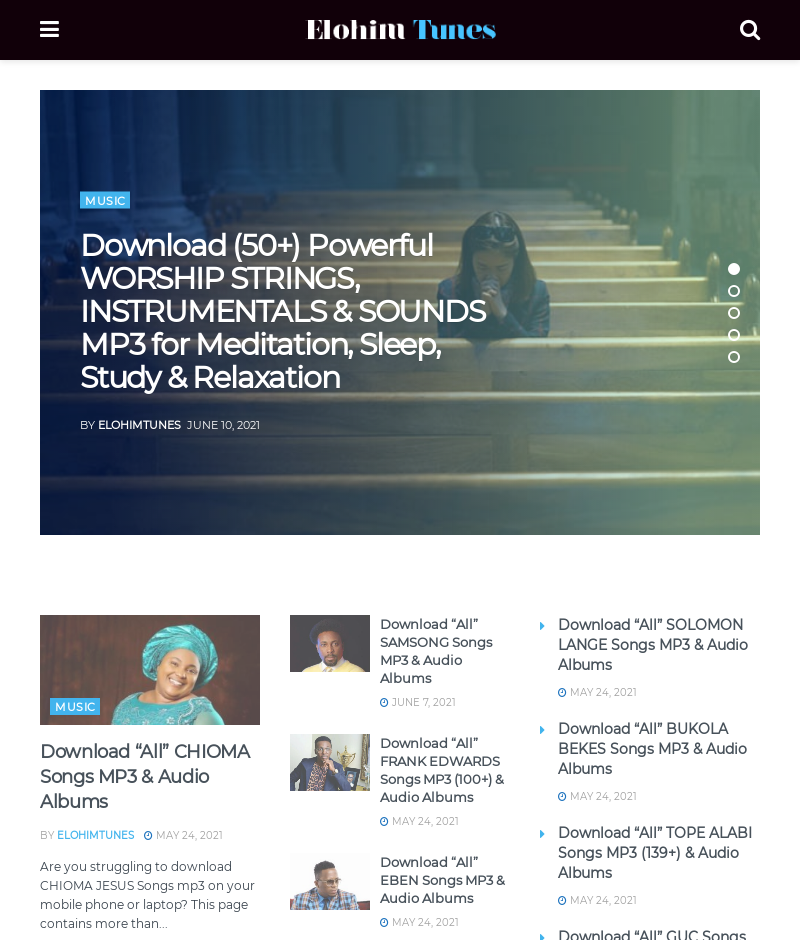 In order to make downloads easier for you, we're extremely glad to inform you that you can now download UNLIMITED GOSPEL SONGS on our Gospel Music Portal – Elohimtunes.com!

To start with, Elohimtunes is a website that gives you access to thousands of Gospel songs by prominent Artistes across the Continent & the world at large.
IMPORTANT THINGS TO KNOW ABOUT ELOHIMTUNES

1. The Website comes with thousands of GOSPEL SONGS by:
Bukola BEKES
Chidinma EKILE
Chioma JESUS
EBEN
Frank EDWARDS
GUC
JUDIKAY
Moses BLISS
Nathaniel BASSEY
Prospa OCHIMANA
SAMSONG
SINACH
Solomon LANGE
Tim GODFREY
Tope ALABI, and many other anointed men of God.
2. The Website features lots of Song CATEGORIES & GENRES, including:
Early Morning Songs (for Devotion & Quiet Time)
Worship Instrumentals & Strings (for Meditation, Study & Relaxation)
Worship Songs
Praise Songs
Igbo Songs
Hausa Songs
Yoruba Songs
Foreign Songs
Evergreen Songs
Mixtapes
Lyrics
Live Ministrations, to name but a few.
3. The Website is FREE and EASY to USE

All the songs on the website are very simple to download. All You need do is to click on the name of any of the Artistes on the site, you will be taken to a page where you can download the Songs at a single click!
What Are You Still Waiting For??
Click Here to START DOWNLOADING NOW!!