NAIJASERMONS MOBILE APP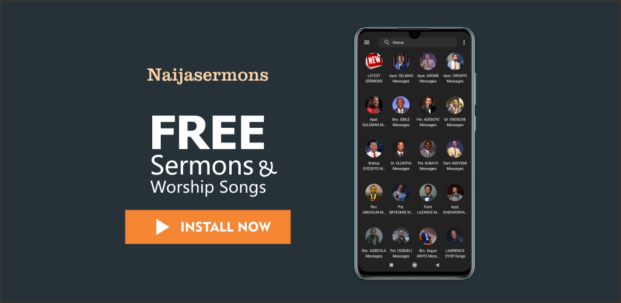 In order to make downloads easier for you, we're extremely glad to inform you that you can now download our mobile application on your smartphone.
To start with, Naijasermons is an application that gives you access to 10,000+ life changing sermons and worship songs by prominent minister of God in the federation.
WHY SHOULD I INSTALL NAIJASERMONS MOBILE APP?
1. The App comes with thousands of SERMONS and TEACHINGS by:
Apostle Joshua Selman
Apostle Arome Osayi
Bishop David Oyedepo
Bro. Gbile Akanni
Pastor Adeboye
Pastor W.F. Kumuyi
Rev. Sam Adeyemi
Dr. Paul Enenche
Dr. D.K. Olukoya
Pst. David Ogbueli
Pst. David Ibiyiomie
Apostle Mike Orokpo
and many other anointed men of God.
2. The App comes with thousands of SOAKING WORSHIP SONGS, CHANTS, and TONGUES OF FIRE by:
Apostle Joshua Selman
Dr. Paul Enenche
Lawrence Oyor
Theophilus Sunday
Dunsin Oyekan
to name but a few.
3.  You can WATCH KOINONIA VIDEOS and FOLLOW KOINONIA LIVE PROGRAMMES
4. YOU CAN REQUEST FOR ANY SERMON YOU WANT AND WE'LL UPLOAD THEM ASAP
5. The App is FREE and EASY to INSTALL
What Are You Still Waiting For??