Fear No Evil by Apostle Joshua Selman mp3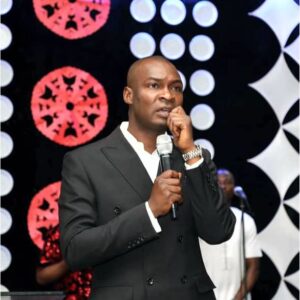 When God wants to bless a man, He gives him the spirit of the blessing. Fear has a spirit. Love has a spirit dimension. Power has a spirit dimension. Sound mind has a spirit. In any case, there's a distribution of spirits. But the Bible is only saying that among the spirits given, God does not give the spirit of fear. So when God wants to cause your mind to be sound, the first thing He does is not to give you an information; There is a spirit dimension.
There is a transaction that must happen in the realm of the spirit and then it will manifest as a sound mind. If fear comes to you, it does not come as a psychological reality, a spirit is sent. When that spirit gets a hold of you, it will now take advantage of your faculties of expression and you begin to react to what you may think is psychological called fear. However, one of the things you need to know about fear is that it gr…. You really need to listen to this powerful teaching!
Click on the below button to download the full sermon now [23mb]:
People also found these useful
Apostle Joshua Selman teachings, preachings, sermons
DOWNLOAD ALL Apostle Joshua Selman messages HERE