HUMILITY OF THE HEART by Bro Gbile Akanni mp3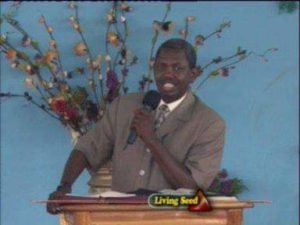 To walk with God or get to know Him at all, you must humble yourself. This is because He will only reveal Himself to the humble. Pride and God don't go together at all. A humble man is completely dependent on the Lord. Pride is over exaggeration of your importance, that will make you to exert your perceived light as part of you, either to man or to God. Humility is the direct opposite of that kind of the lifestyle. Humility is a matter of the heart.
Pride is a direct insult on the personality of God. It could manifest in the matter of independence. A proud man wants to attract his personal ability as a reason not to be subjugated to someone else. Pride makes a man not to have a reason for anybody to send him errands. Pride is a quite desire to be the owner of yourself, without reference to anybody outside you. What you don't know about pride is that it is capable of re…You really need to listen to this powerful teaching!
Click on the below button to download the full sermon now [24mb]:
People also found these useful
Bro Gbile Akanni teachings, preachings, sermons
DOWNLOAD ALL Bro Gbile Akanni messages HERE