John G Lake PDF Books Download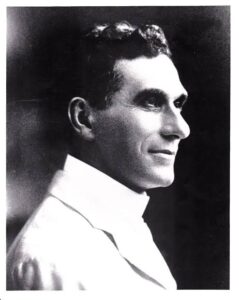 This page contains pdf ebooks by John G Lake that you can easily download and read to improve your life.
How to Download John G Lake ebooks:
The download is very simple and easy. All you need to do is to click on any of the below titles. The download will start in less than 2 seconds.
Please don't forget to share this post on your facebook/whatsapp right now so that other people can download these life-transforming books.
---
John Graham Lake also popularly known as "God's Apostle to Africa", was born on the 18th of March, 1870 in Canada but eventually grew up in the United States of America. He was one of the leaders of the 20th century Pentecostal movement. John Lake and Thomas Hezmalhalch founded the Apostolic Faith Mission (AFM) of South Africa in 1908. He eventually returned to America on 1st of February, 1913 and got married to Florence Switzer in November of same year. John G. Lake died on 16th of September, 1935.
---
Wait, Before you go…!
Here are some other books available for you: