KNOWING THIS WALKING DAILY IN VICTORY By Bro Gbile Akanni mp3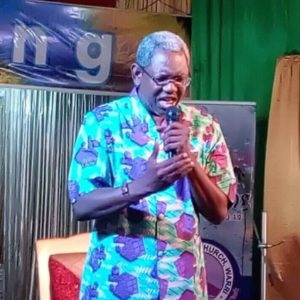 Provision has been made for our deliverance against the works of the flesh. In Heb.8, the bible says that Christ is the sum of all things. Rms.4 says that Christ is the end of the law for righteousness to all those who believe. In Him, every provision for a man to walk with God and walk victoriously on a daily basis is completely and sufficiently provided for but it is only for those who can see it.
There are three provisions that Christ has made for our victory. The blood provision, The cross provision, and the resurrection provision. These three did no happen differently but in one person, at the same place and at once. As we look at Jesus, we see blood that cleanses us from all unrighteousness, we see the blood that silences the accuser of the brethren and we also see the blood that takes away the barrier between us and God therefore, we can enter fearlessly into the holy of holies.
We also get to see a new and living way consecrated for us through the breaking of the flesh. The same man that was crucified also resurrected. It is important for you to also know that the Lord did not gr… You really need to listen to this powerful teaching!
Click on the below button to download the full sermon now [16mb]:
Click here to DOWNLOAD ALL Bro Gbile Akanni messages at once