Let the Seal be Broken By Apostle Joshua Selman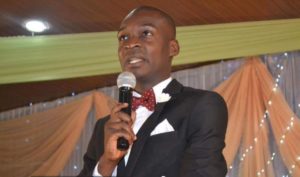 SIZE: 46MB
Until the revelations of God's secret and mysteries are revealed in our lives,there will be weeping,pain and agony.
God brings us seven fold benefits of redemption because everything Jesus received from His death on the cross was for you and I such as glory and power,1 Cor 1:30.
He was made righteousness,wisdom,sanctification etc for us.
Until the seal is broken,we can not have access into the divine word of God Gen 12,Gal 3:7.
There are books that we have to provoke to be opened in the heavens Ps 139. There must be a time in our lives that we must look into the perfect law of God's word and allow the seals to be broken and find where it is w…
You cannot afford to not listen to it.
Click on the below button to download the sermon now:

ABOUT APOSTLE JOSHUA SELMAN
Apostle Joshua Selman Nimmack is one of the most-sought-after Nigerian preachers. He is the founder of Eternity Network International (ENI), a ministry which he started March 2011 [8 years ago]. He is also the host of KOINONIA, a weekly programme organised by the aforementioned ministry where people from different part of the world come to Worship and Receive abundant blessing under the great Man of God.

DOWNLOAD ALL Apostle Joshua Selman messages HERE