MADE FOR THE ALTAR Series with Voice of Truth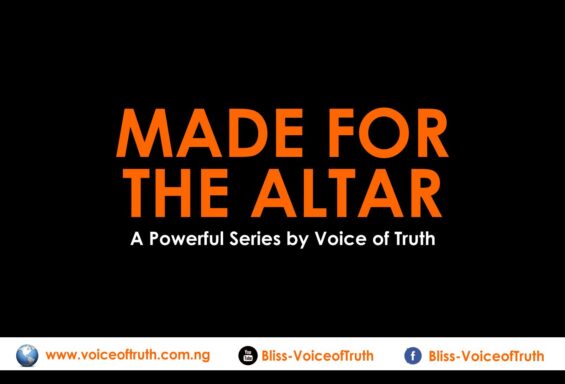 MADE FOR THE ALTAR series is a one week teaching series, and ministered by three different ministers on the hosted by Voice of Truth's YouTube platform.
The topic enlightens young people on the emphasis of living a life dedicated to God alone.
How to Follow The Next Series of MADE FOR THE ALTAR
Would you like to follow the next teaching series? Follow Bliss-VoiceofTruth on Facebook, Instagram, Blog, Soundcloud and subscribe to the YouTube Channel.