Marriage On Your Journey By Bro Gbile Akanni mp3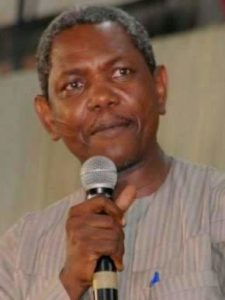 It was God who made marriage, everything about marriage was God's own idea. Marriage is a very good thing. Forget about the panel-beated marriages that you see today. Marriage was meant to bring God's blessings and favour upon the Earth. God had very good intentions behind his mind when He instituted marriage. God was compassionate over the man He had made, that was why He made the woman.
Nowadays, many do not experience the good thing that God spoke about, they experience the reverse. Anyone who God called specially into His court, He gives him a wife, He gives her a husband in order to make the work to move fast and to be effective. Except you are an eunuch, marriage is meant for you, it was only eunuchs that God talked about in Matthew 19 vs 12, they are the only ones who are exempted from marriage. How then can you build a Godly, peaceful and fruitful home? Download and listen to this powerful message right now!
Click on the below button to download the full sermon now [21mb]:
Click here to DOWNLOAD ALL Bro Gbile Akanni messages at once