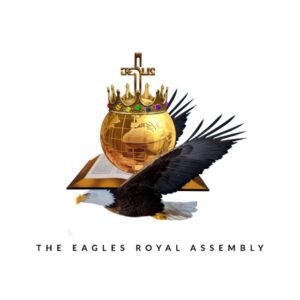 God's servant MIKE MAMVONG by privilege is the pioneer of WATCHTOWER MINISTRY INTERNATIONAL registered under the CAC (Coperate Affairs Commission) of Nigeria with the registration NO: CAC/IT/NO 121974 with the church base THE EAGLES ROYAL ASSEMBLY. A core WORD-BASED prophetic ministry birthed on Wednesday 5th of April 2017 as a result of PRIVILEGED prior ENCOUNTERS with THE LORD JESUS CHRIST. Though a PROPHET by calling, he doesn't use any title to his name whatsoever as a result of personal convictions, not because he has problem with titles
He is a seasoned teacher of God's word which he exalts as the more sure word of prophesy. His passion and zeal for the kingdom of God to see the lost saved and to see Christ fully formed in the saved is an inspiration to his generation.
He periodically holds evangelistic crusades in different part of the nation which he tags GREAT GOD CRUSADES as lead by Holy Spirit characterized by the salvation of souls, healings, miracles signs and wonders and deliverances of the afflicted.
Through the WATCHTOWER outreach programs of the ministry he has helped many in need by visiting orphanages with relief materials, helping widows, etcetera as the Spirit of God leads. He's from Langtang North LGA of Plateau State, Nigeria.
Find below some powerful sermons by the man of God:
*Just click on any of the titles, the download will start automatically…