Christ Centred Living. By Apostle Joshua Selman mp3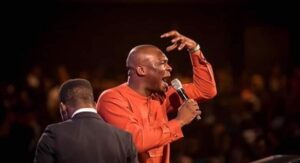 Part of the parameters for measuring spirituality is first your conformity to the image of Christ and secondly your comprehension of the mysteries of the kingdom. Christ centred living is a dimension of Christianity where Christ is seated at the heart of an individual. It is a realm of immunity where the devil finds none of his property in you. It brings you to a life where you are no longer a receptor but a basic distributor of the presence of God. Carnality is not an insult but simply the description of the state of a man. It is not materialism but it leads to it. It is not unrighteousness but it leads to it. The starting point of carnality is an attachment to the way things are operated or run in the world.
The first step to walking with the Spirit of God is your ability to pull yourself away from the systems/attachment of the world.
When the Bible says "love not the world,neither the things that are in the world",it is a warning that if you want to be spiritual,do not be attached because everyone born of a woman has the probability to be attached to the world system,its flamboyance and appetites. It also means it is possible for you to hate the world system but still be attached to the things that are in them. If you truly want to walk with God, you must first of all br…You really need to listen to this powerful teaching!
Click on the below button to download the full sermon now [26mb]:
People also found these useful
Apostle Joshua Selman teachings, preachings, sermons
DOWNLOAD ALL Apostle Joshua Selman messages HERE