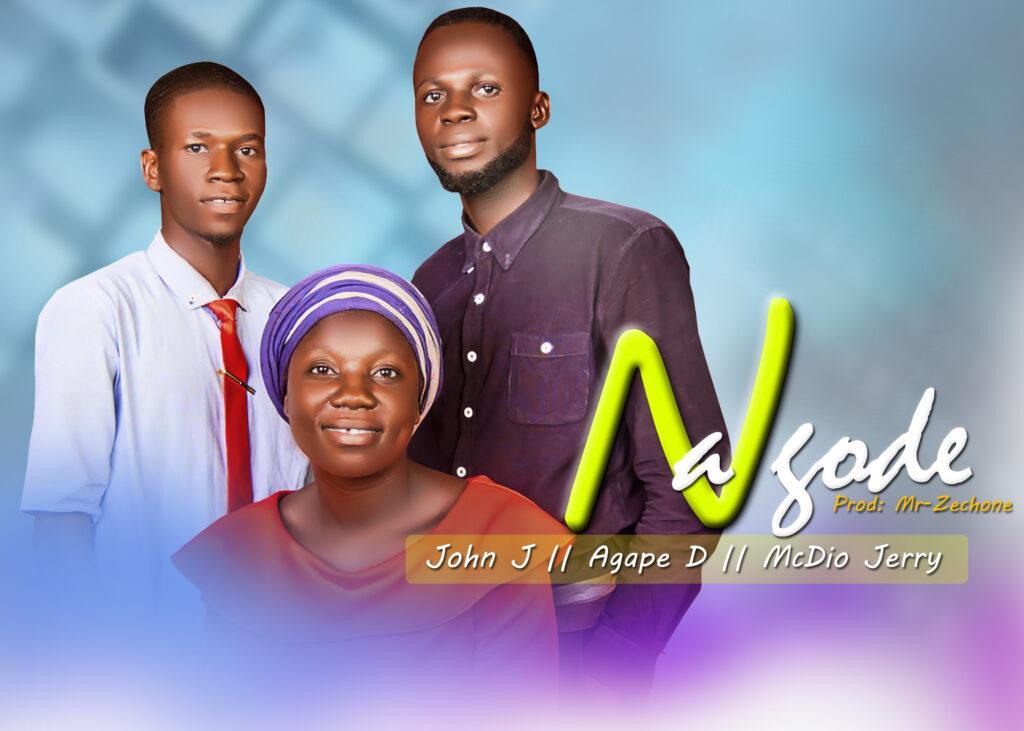 This song NA GODE tells us how God has been faithful to mankind even before we pray he has answered. He said unless we have not ask, his ears are not deaf that he can't hear our prayer. Nor are his hands short that he can't reach to us. Everything is made available in Christ Jesus.
SPOKEN WORD
A times when I wake up
I see my pains,
the chain, fears taken away
J-E-S-U-S you are capable NA GODE…
Verse 1.
You've already known
You've already seen
Yesu ka San damuwana (Jesus you know my problem) 2X
Pre-Chorus
Before I pray
You've already answer
Faithful God you are
Before I cry
You've already heard me
Awesome God you (2X)
Chorus
Na gode (Thank you)
Ya Yesu (Dear Jesus)
Sujada na sun haura a sarari (My worship rises to the firmament)
Na gode (Thank you)
Ya Yesu (Dear Jesus)
Yabo…duk nakane (All praises belong to you) (3X)
Bridge
O……o……. Sujada…duk nakane…..
O…….o…… Yabo…duk nakane……..
Biography
Bro. John it's a growing gospel artist with passion to preach God's message through song. John Ahmadu Jacob. Was born in Gayama village Donga Local Government of Taraba State. Was born in the year 16/12/1997. Attended Government Science Secondary School, Donga. And baged SSCE and proceeded for a Diploma course in computer appreciation and obtain a diploma result with good grade. Furthermore, embarked on skills acquisition with DIIB Academy Nigeria and pursued a PROGRAMMING COURSE (WEB DEVELOPMENT). Now pursuing his first degree with Federal University Wukari, Taraba State. Department of Biochemistry.
Facebook username: Edwamiu Ahmadu Jacob.
08145657017.
Bro. Jerry Mark Dio. Was born 12, March. 1996
PARENTS: Act. Mark Dio and Mrs Dorathy mark Dio
PLACE OF BIRTH: Sabon gida ndessin village
TRIBE: Jukum (Ichen)
CURRENT HIGHEST EDUCATIONAL QUALIFICATION: Medical Laboratory science (Technician)
MUSICAL INSTRUMENTS: Acoustic guitar player