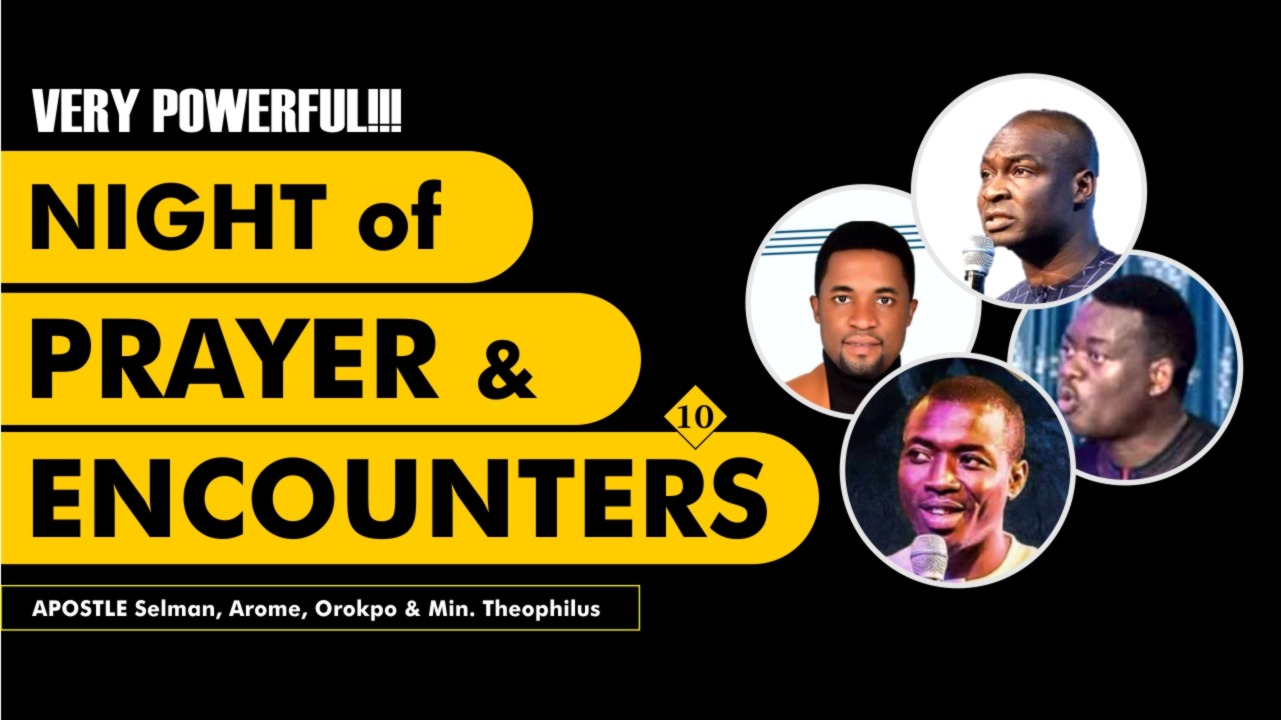 IT'S LIVE ALREADY!!!
Our Daily SERIES ON YOUTUBE continues today, with powerful session from Evang. Lawrence Oyor, Apostle Mike Orokpo, Arome Osayi & Joshua Selman.
The live stream started exactly 10.00PM GMT+1 with Soaking songs of Theophilus Sunday.
Once it is 11PM, we will start playing Apostle Joshua Selman Teaching on Prayer, followed by a Worship session, and then Apostle Arome Osayi message on the same topic.
You can't afford to miss this powerful session.
CLICK HERE to JOIN THE LIVESTREAM now>>>
_______________
This is the schedule for today:
1️⃣ *WORSHIP SESSION 1 -* Min. THEOPHILUS Sunday (10.00PM to 11.00PM)
2️⃣ *MESSAGE 1 -* Apostle Joshua SELMAN (11.00PM to 01.07AM)
3️⃣ *WORSHIP SESSION 2 -* Min. THEOPHILUS Sunday (01.07AM to 01.40AM)
4️⃣ *MESSAGE 2 -* Apostle AROME Osayi (01.40AM to 04.26AM)
5️⃣ *PRAYER SESSION -* Apostle Mike OROKPO (04.26AM to 05.00)
6️⃣ *SOAKING WORSHIP STRINGS -* Min. THEOPHILUS Sunday (05.00 till daybreak)
________CLICK HERE to JOIN THE LIVESTREAM now>>>
#Naijasermon
#Nightofprayerandencountersday10