8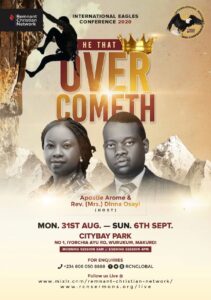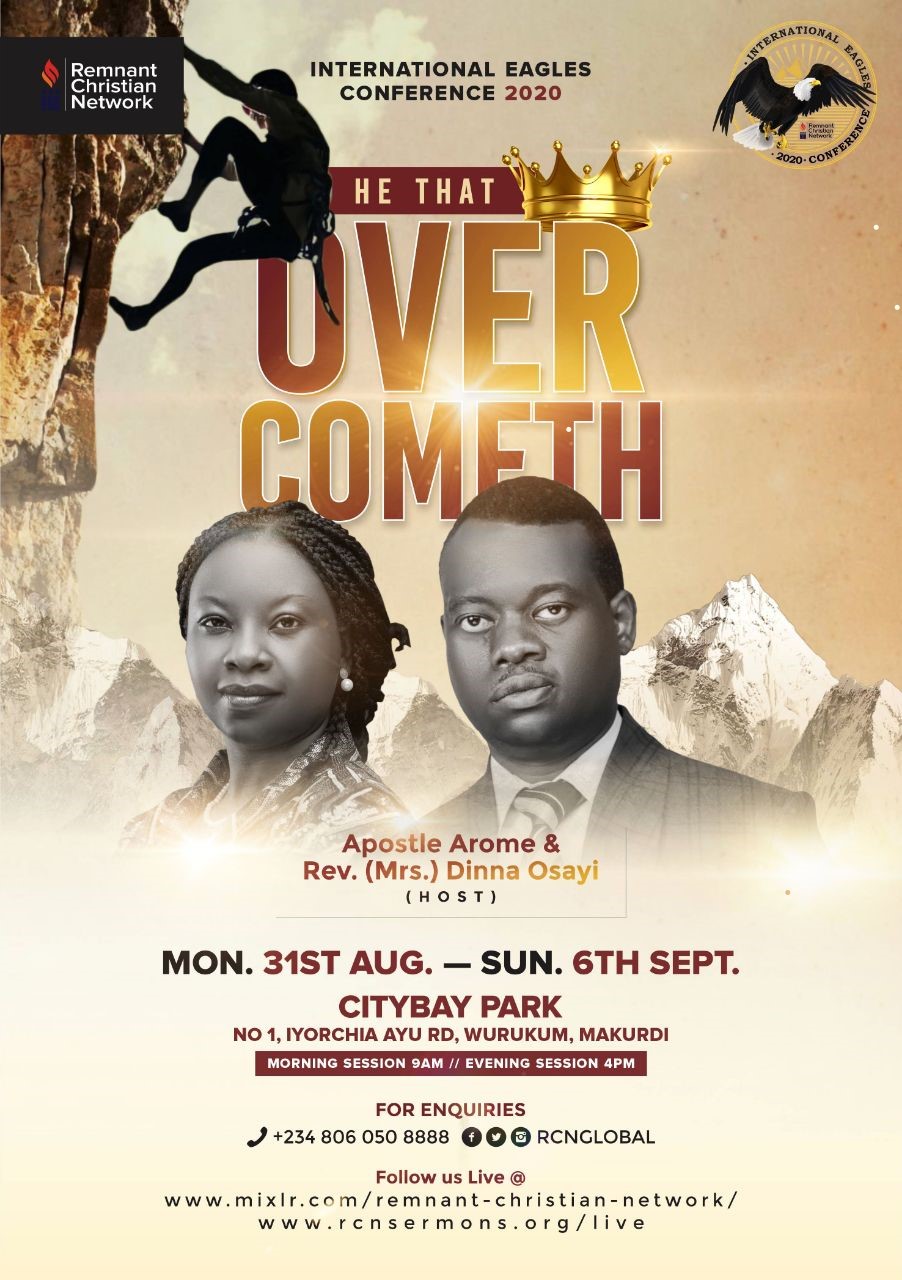 The International Eagles Conference is an annual programme hosted by the Remnant Christian Network.
The Theme for this year is He That Overcometh. The programme started on Monday, August 31st and will come to an end on Sunday, 6th September, 2020.
During this period, there'd be powerful sessions by Apostle Arome Osayi and other anointed ministers of God in the ministry.
Click here Download All International Eagles Conference (IEC 2020) Messages with Apostle Arome Osayi & other Ministers
Without further ado,
Watch IEC 2020 Live Streaming Below
#Day 2 Morning Session
In case you don't know, we have over 400 messages by Apostle Arome Osayi, and they are all available for free on our website.
Click here to download the messages now
Don't forget to Share this livestream to your social media using the share button.