Pastor Kingsley Okonkwo Messages & Audio Sermons MP3 Download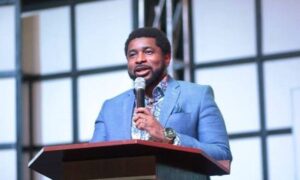 This page contains almost 100+ messages and audio sermons of Pastor Kingsley Okonkwo, the founder and leader of David Christian Centre (DCC) in Lagos State.
Fortunately enough, all the messages listed below are FREE and EASY to download.
All you need do is to click on any message you'd love to download and the sermon will start downloading to your device within 1 second.
Download Pastor Kingsley Okonkwo sermons below:
Pastor Kingsley Okonkwo Messages on Marriage/Relationship
Husband Material Part 2 (15mb)
Husband Material Part 3 (15mb)
Real Talk on Love, Dating and Marriage Part 2 (20mb)
Pastor Kingsley Okonkwo Messages on PERSONAL DEVELOPMENT
Pastor Kingsley Okonkwo Messages on EMOTION/CHARACTER
E-Motions Part 4 (mb)
Would you like to get more Messages & Videos by Pastor Kingsley Okonkwo? There are lots of them on the ministry's official website & YouTube channel. Click here to get them now.
---
DISCLAIMER!!!
We do not claim ownership of any of the files on our website. They remain the properties of the original content creators. We only upload them for the Edification of the listeners.
Please, if we have infringed on your copyright or someone you represent, and You want your media files removed from our database, send a mail to "admin@naijasermons.com.ng" right away, we will remove them all in less than 2 hours. Thanks for your understanding sir/ma. To read more about our Content Removal Policy, CLICK HERE.