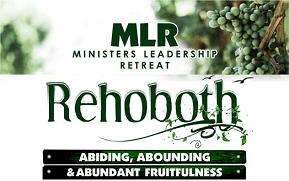 Ministers Leadership Retreat (MLR) is a yearly program hosted by Peace House (also known as Living Seed), with the sole aim of reconciling men unto God & setting them on fire for God. The 2021 edition will hold between 8th and 12th December, 2021, with the theme REHOBOTH: Abiding, Abounding and Abundant Fruitfulness. Bro Gbile Akanni, and many other anointed ministers will be ministering live at the event.
For you to partake in this power-packed program, you're required to register online, which is the sole reason why we've created this article for you! Let's get started:
Step 1. Sign Up
Click on this link (www.registration.livingseed.org/signup.php) and then fill the form there with your personal details. This is how the page looks like: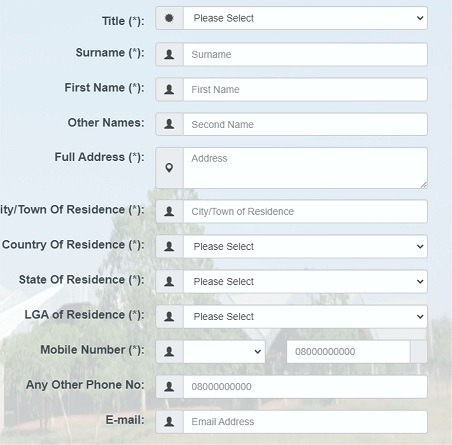 Step 2. Generate Your PH Code
Immediately you sign up in Step 1, a page containing your PH Code will be displayed next. Please copy it to your notepad or write it somewhere, you will need it. This is how the PH code looks like: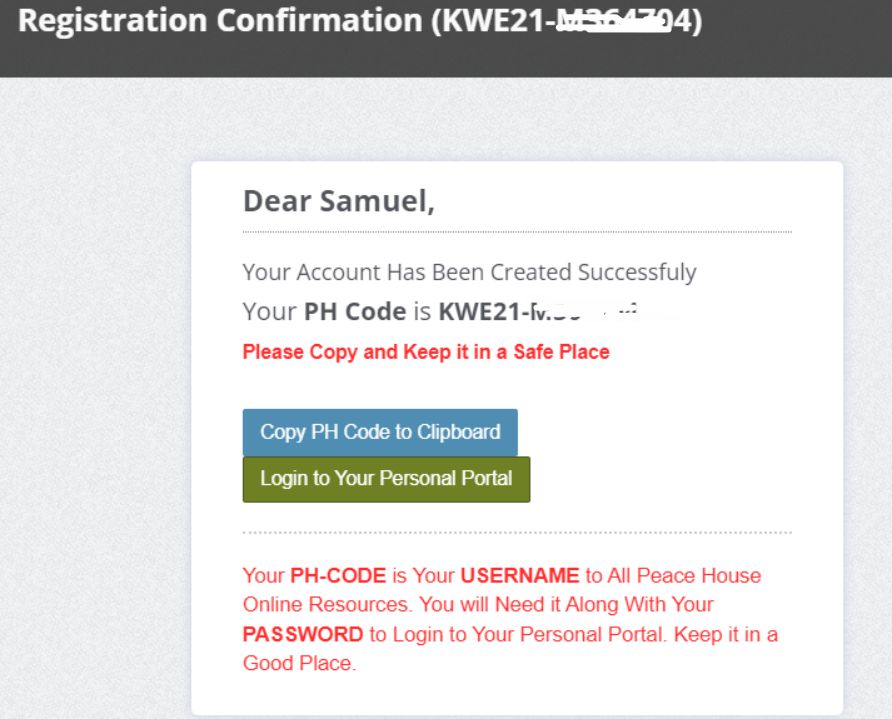 Step 3. Register for MLR
To register yourself for MLR, just login to your Living Seed account that you just created. Click here to login.  After logging in, you will be redirected to your dashboard (a page that looks like the below image). Just click on "Register and Manage"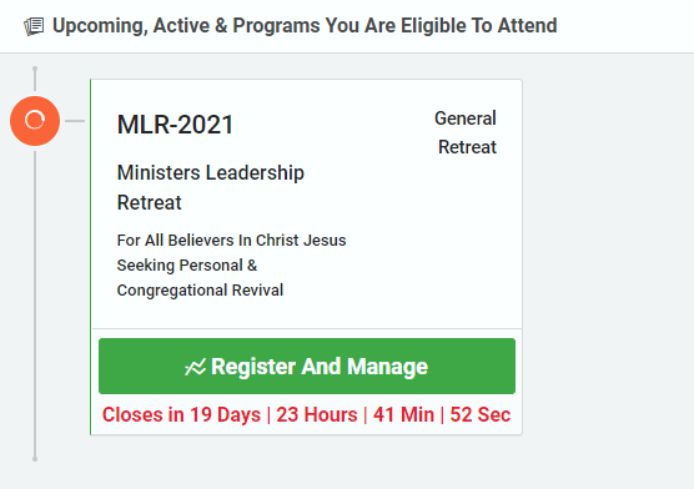 After that, you will see something like the below page, just click on "Register Yourself"

After that, you will see something like the below page, just fill all the necessary information, which includes your Country of Residence, State Of Residence, MLR-2021 Centre, Workshop, Denomination, and Designation.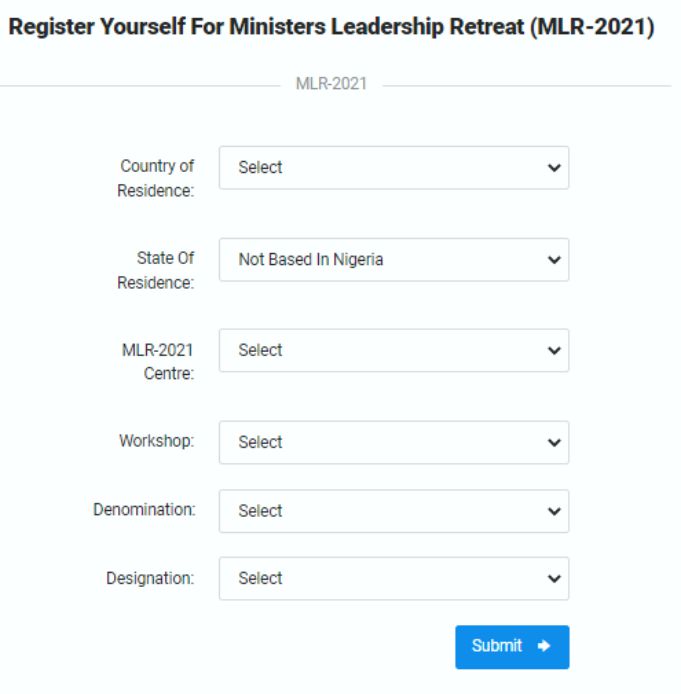 Immediately you're done filling all the details, just click on SUBMIT. After submitting, you will see a page that looks like this, just type your PH Code inside the Box and click on CONTINUE.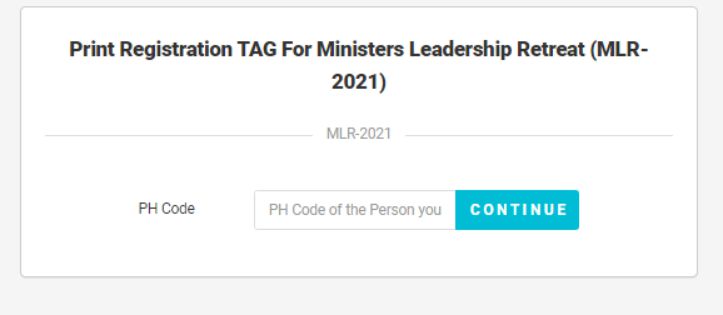 Once you click on CONTINUE, you will be redirected to a page that looks like the below, which shows that you've successfully registered. Just click the "Download/Print Registration Tag" button, and your Tag will be downloaded as a PDF file to your mobile phone or laptop instantly.
This is How your Tag will look like after opening the PDF you downloaded: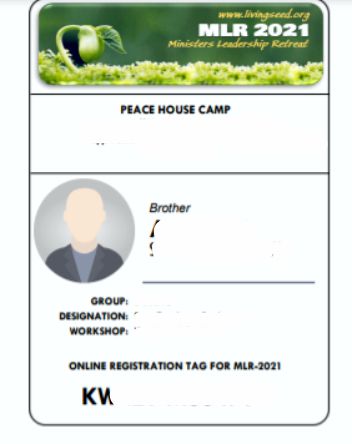 If you got something like that, then, Congratulations you just registered for MLR 2021!!!!
Please make sure you print out and keep your Registration Tag very well, because, that's what you will present at the MLR Centre allocated to you on the portal. Without the tag, you will not be able to partake in any session, including the Messages, Bible Study, Group Discussions, etc. Click here to see the Updated List of All MLR 2021 Centres.