RESPONDING TO THE PECULIARITY OF THE END TIME by Bro Gbile Akanni mp3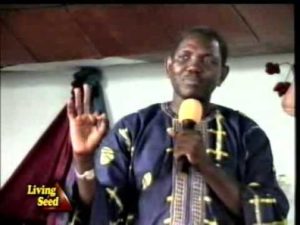 The end time is not only characterized by negatives. The end time is going to be a time of glory. The end time is going to come with an outpouring. It will come with the feast of the tabernacle, the feast of the in gathering, the feast of the first fruits- which is the feast of the Pentecost. The end time will be characterized by incredible in gathering of men and women wanting to experience God in their lives. It is going to be glorious. The end time is coming with the season of supernatural increase, every thing that will happen will happen in their multiples.
The challenge of these is that when the time of the outpouring comes even weeds will grow. When the season of harvest comes, even those that you do not expect to grow, they will shoot forth. There is going to be a supernatural outpouring of all flesh. The glory of the latter house shall be greater than the former. The end time is going to be characterized by the shaking of nations. Strong nations that thought they were formidable will experience shakings. That's not all; the end time will also feature re…You really need to listen to this powerful teaching!
Click on the below button to download the full sermon now [14mb]:
People also found these useful
Bro Gbile Akanni teachings, preachings, sermons
DOWNLOAD ALL Bro Gbile Akanni messages HERE