THE STRATEGIES OF THE ENEMY By Apostle Michael Orokpo MP3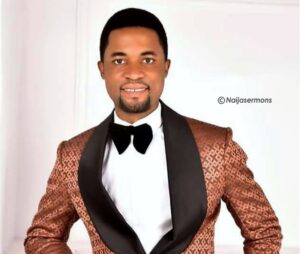 The First strategy is Fear.
A generation must rise, baptized with the spirit of martyrdom. A people that can say like Esther, "If I perish, I perish, I'm not waiting for the king to call me, I'm going to the king because there's a stake".
A generation like Paul that will say, "For me to live is to your advantage, and to die is to be with the Lord", that's the spirit of martyrdom, those are the men that can confront the enemy at the gate.
If all we are looking for is to start another fellowship where we seat 1,000 people, and we stroll into the hall with people carrying our iPads, we are joking. If all we're thinking about is to come up with new rhema to wow the body of Christ, we are joking.
Your utterance must be heavy enough to challenge an Islamic scholar, he hears you, he doesn't even understand, but the energy of life communicated brings him an e…
This is a powerful message you must listen to ASAP!
Click on the below button to download the sermon now:
SIZE: 26MB

People also found these useful
Apostle Michael Orokpo messages, teachings, preachings, sermons