Take away the Dross – Bro Gbile Akanni mp3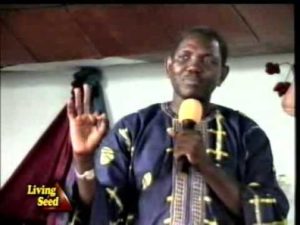 There is a material that God could use to bring the kind of revival that we have not seen before, that material is here, but the problem is the dross. Jesus said that people should call on Him, but thousands do and no result, the problem is the dross. The reason why the offerings of the Levites in Malachi were not acceptable was because of the dross, and so God says He will sit as a refiner and purifier of fire and he will purge the sons of Levi. Purging them was an act of taking away the dross, and then the offerings of Jerusalem and Judah will be acceptable to God.
The number of Christians in Nigeria is so much,, and for christians, the nation to be like this in this is absurd. What really is wrong- the dross. Jesus left 120 believers that Jesus left and in three years, they turned Asia upside down. If you have a trailer load of dross, there can be no change, pray and think on these things. Why is it that for many years, the things you read in the Bible are so different from what you are seeing in your life. What then is this dross??? You really need to listen to this powerful teaching!
Click on the below button to download the full sermon now [14mb]:
People also found these useful
Living seed, Peace house, Bro Gbile Akanni messages, teachings, preachings, sermons
DOWNLOAD ALL Bro Gbile Akanni messages HERE