Bishop TD Jakes PDF Books Download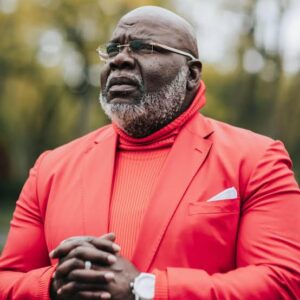 This page contains pdf ebooks by Bishop TD Jakes that you can easily download and read to improve your life.
How to Download Bishop TD Jakes ebooks:
The download is very simple and easy. All you need to do is to click on any of the below titles. The download will start in less than 2 seconds.
Please don't forget to share this post on your facebook/whatsapp right now so that other people can download these life-transforming books.
---
Bishop Thomas Dexter Jakes was born on the 9th of June, 1957 in South Charleston, West Virginia but grew up in Vandalia, West Virginia. His father, Ernest was a self-made businessman, while his mother, Odith was an economics teacher.
Bishop T D Jakes became the pastor of Greater Emmanuel Temple of Faith in West Virginia, 1982. And in 1988, he was part of the Higher Ground Always Abounding Assemblies which was founded by Bishop Sherman Watkins. Then in 1993, he moved to Cross Lanes, West Virginia, and his ministry had already grew. In 1996, T D Jakes founded the Potter's House in Dallas, Texas. It's a non-denominational church, and it has a 5000-seater capacity.
---
Wait, Before you go…!
Here are some other books available for you:
---
DISCLAIMER!!!
We do not claim ownership of any of the files on our website. They remain the properties of the original content creators. We only upload them for the Edification of the listeners.
Please, if we have infringed on your copyright or someone you represent, and You want your media files removed from our database, send a mail to "admin@naijasermons.com.ng" right away, we will remove them all in less than 2 hours. Thanks for your understanding sir/ma. To read more about our Content Removal Policy, CLICK HERE.