THE ESSENCE OF CALVARY By Bro Gbile Akanni mp3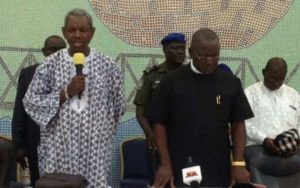 The cross is that strategy of removing what has hindered God from making the best of our lives. Some of us are already the big men in the church, that you are so obsessed that you cannot see where God wants you to get to. Jesus in his walk was honoured and respected by the people when He was on the ass on His way to Jerusalem, but Jesus knew that all of that was a limitation until he comes to Calvary.
He recognized that what was happening was nothing for jubilation now. Jesus discovered that until a man comes to the place of the cross, he cannot be the best that God ordained the man to be. One thing about the cross is that it brings gr… You really need to listen to this powerful teaching!
Click on the below button to download the full sermon now [21mb]:
Click here to DOWNLOAD ALL Bro Gbile Akanni messages at once