THE LIGHT MUST NOT BE HIDDEN By Bro Gbile Akanni mp3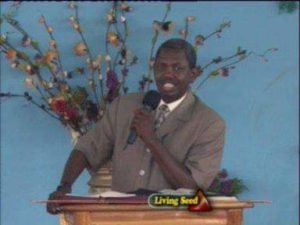 This message is been put together by the Holy Spirit to prepare us for a new face of visitation that God is bringing to our lives and to the entire nation. We find ourselves in the midst of this corrupt and crooked generation because we are here as a strategy, it is strategic that you are alive. You are the light of the world, when God said let there be light, it was actually a life that He called forth, He was not talking about illumination for us to see. When Jesus was on earth, He kept saying I am the light of the world, as long as I am in the world I am the light of the world, whosoever follows me shall not walk in darkness but they will have the light of life.
The darkness that engulfed the earth and bring chaos is not a darkness of evening it is also a life and God is deliberately raising you up as He is saying you are my answer to this present darkness. You are my solution for this engulfing darkness, you are the light of the world. When Jesus was on earth and He came across darkness He took responsibility to de… You really need to listen to this powerful teaching!
Click on the below button to download the full sermon now [14mb]:
DOWNLOAD ALL Bro Gbile Akanni messages HERE