THE NATURE OF THE WORD OF GOD By Bro Gbile Akanni mp3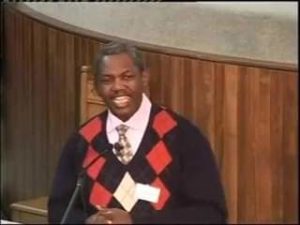 There have been several misconceptions in the mind of people about what the word of God is, some people look at; the word of God as a book that tells the history of a particular group of people. Others may look at it as a means of communication and so on. But a good and proper understanding of what the nature of the word of God is, is basic and paramount for the right attitude towards it.
If you don't know what the efficacy of the word of God is, you will not be able to know what to look for when you open the scriptures to study/read it. You will not have an understanding on how to live your life after reading the word. This is a powerful teaching on God's word, its potency and how to make it work for you. Download and listen to it now! You really need to listen to this powerful teaching!
Click on the below button to download the full sermon now [22mb]:
Click here to DOWNLOAD ALL Bro Gbile Akanni messages at once