THE POSSIBILITIES OF PRAYER by Bro Gbile Akanni mp3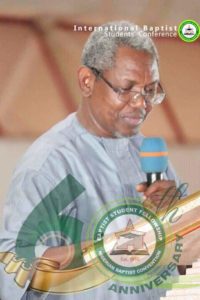 A man that is divided within himself is a man that is restless on the outside. A man that has no peace and lack assurance and feels inferior is a man that always tries to impose himself to people. That you have not is because you did not ask. Grumbling, murmuring, even wishful thinking over your problem is not the same as asking God for the matter. So many people go from one place of prayer yo another, but they have not yet seen the possibility of prayer because they are not asking the right person.
There are great possibilities in the place of prayer but those possibilities do not get released until you ask. So many are full of activities but they have never touched the Lord who is the giver of all good things.
When you want the channel of God to open in your life, you must agree not for intermediaries, don't agree for human settlements, refuse to talk to subordinate, cry until the King has heard you. The key to getting answers to your prayer is to always gr… You really need to listen to this powerful teaching!
Click on the below button to download the full sermon now [16mb]:
People also found these useful
Bro Gbile Akanni teachings, preachings, sermons
DOWNLOAD ALL Bro Gbile Akanni messages HERE