What could be wrong? By Apostle Joshua Selman mp3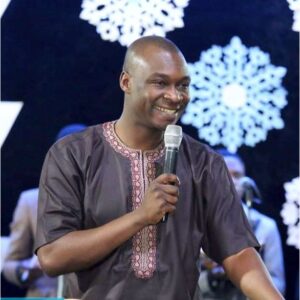 In the Kingdom, when it comes to knowing God and walking with God, Creativity is not a requirement. You are not given the liberty to invent your way of knowing God. There is already a predefined path that predates your arrival. You are not given the luxury of invention and creativity. Your assignment is to find the path and walk there in. Because there are many ways to enter into a house but Jesus says He is the door. No house has only a door sir, there are windows, you can even tear the zinc and enter just like in the ministry of Jesus.
You are only invited and welcomed when you pass through the door. So Jesus is not the only access but the authorized access point. So it's possible to rout the knowledge of God through many mechanisms. A visitor will not jump through a window and enter your house and you tell him he's welcome, find a seat. The major reason why you are not experiencing God is because you don't kn…You really need to listen to this powerful teaching!
Click on the below button to download the full sermon now [26mb]:
People also found these useful
Apostle Joshua Selman teachings, preachings, sermons
DOWNLOAD ALL Apostle Joshua Selman messages HERE