STRONGLY BUILT FOUNDATION FOR A GLORIOUS FUTURE By Bro Gbile Akanni mp3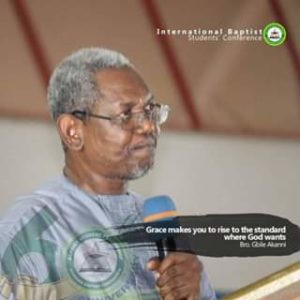 God wants to build you for a clear future with proper architecture that When people see you they will say this one is properly built. God will build you, establish you and furnish you with pleasant and glorious riches for you to be fulfilled. God built you to function effectively for the coming days. God built you to be able to take your place in the purposes of God for the days coming.
For a life to be properly built, it requires wisdom, for a life to be properly established there is need for understanding, and to be properly furnished there is need for knowledge. In this message we want to look at building. Ever before a life can be properly built it must have a foundation, the foundation that is laid beneath a man's life will determine how that life can be bu… You really need to listen to this powerful teaching!
Click on the below button to download the full sermon now [15mb]:
Click here to DOWNLOAD ALL Bro Gbile Akanni messages at once