THE ORIGIN AND THE NATURE OF THE FALLEN MAN By Bro Gbile Akanni mp3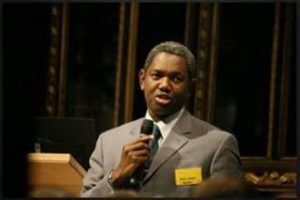 God did not make the first man to look for food. What he would eat, drink, wear and even shelter had been provided for by God for his man on duty. What then was man created to do? He was to simply carry God's life but inside a mortal body. He was to live, move and subdue the earth not by struggling but by a life that is light that shines which darkness cannot comprehend.
God told him to be fruitful and multiply as a means of fulfilling his ministry. He was to reproduce this kind of man that carries a life that is light and wherever they are, they will smoothly and completely occupy the land and subdue it and keep darkness at bay. Who was this man that God created to exercise dominion? He was a man in whom the life of God was poured into but living and wa… You really need to listen to this powerful teaching!
Click here to DOWNLOAD ALL Bro Gbile Akanni messages at once