The Aspiration for Greatness by Apostle PHILIP CEPHAS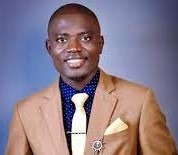 In this sermon it was said that it is not a sin to aspire for greatness we should ensure that God is the center of your greatness. Personal development is one of the things that helps in greatness, Teamwork is what helps us to arise in live, serve with diligence in the house of God and let brotherly love continue.
Planning and setting of goals will help you actualize you goals which leads to greatness. It not a sin to start small but it is a sin to remain small. Failure and mistake is a part of man but don't let it be your bus-stop. If you truly want to become great never stop what you are doing rather work in order to become better. Failures are those who stop working and great people are those who start from where failure stop.
Tab below to Download The Aspiration for Greatness by Apostle PHILIP CEPHAS MP3 (7mb)