Benson Idahosa PDF Books Download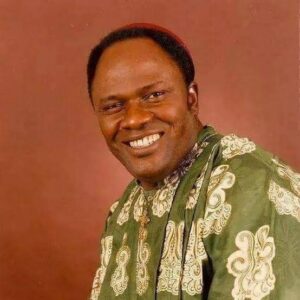 This page contains pdf ebooks by Benson Idahosa that you can easily download and read to improve your life.
How to Download Benson Idahosa ebooks:
The download is very simple and easy. All you need to do is to click on any of the below titles. The download will start in less than 2 seconds.
Please don't forget to share this post on your facebook/whatsapp right now so that other people can download these life-transforming books.
---
Benson Andrew Idahosa was born on the 11th of September, 1938 in Benin City, Edo State of Nigeria. His parents were very poor and he also had serious health challenges at birth, prompting his father to demand that he should be thrown away. It was in 1952 while attending a meeting at Assemblies of God Church, that Idahosa became a Christian. He was ordained Bishop 1981 and founded the Church of God Mission International. He was a pioneer on several fronts, including becoming the first TV Evangelist in Africa. Idahosa died on the 12th of March, 1998.
---
Wait, Before you go…!
Here are some other books available for you: