Archbishop Benson IDAHOSA Messages & Audio Sermons MP3 Download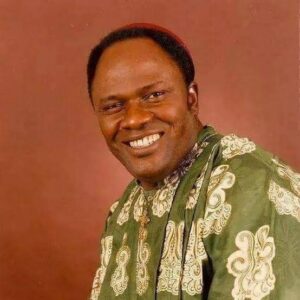 Have you been longing to download the audio sermons, teachings and messages of Archbishop Benson Idahosa?
We're glad to inform you that you will get everything here!
This page contains over 70 mp3 sermons by the man of God.
The only thing you need to do is to click on any of the below titles. The Download will start in less than 3 seconds:
---
Benson Andrew Idahosa was born on the 11th of September, 1938 in Benin City, Edo State Nigeria into an impoverished family. And because of that, he had a poor education background. He started school at the age of 14, but before then, he was always sent to the farm to work. Benson Idahosa got born again in 1952 in Assemblies of God Church, Benin, and since that time, he began taking God and the gospel serious. Sooner or later, he was filled with the Holy Spirit and began teaching in different villages. In many of the meetings he held, there were diverse kinds of healing and miracles and because of that, the news spread across many other villages which enhanced the work of evangelism. Click here to read the biography of Archbishop Benson Idahosa.