Dominion Mandate Part 1 to 3 by Apostle Joshua Selman mp3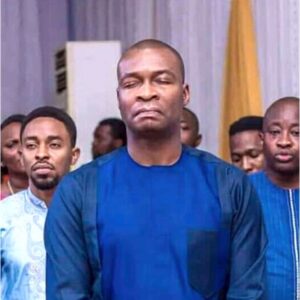 There are certain doctrines that are considered foundational to the understanding of any believer. When you get born again, you don't just grow haphazardly or carelessly. It matters the doctrines that are introduced to a believer at his encounter with Christ. This will guide the efficiency of your growth or otherwise. Not every dimension of knowledge is needed at every time. It is important that the information that are supplied believers especially as they grow are strategic enough to be able to make their growth useful.
Just like in a building, after you lay a foundation, the next thing is not a zinc. If you put a zinc, you will destroy the building and you can't say you have a house. A zinc is part of the requirements but there will be a time for zinc. So there are certain foundational truths. And one of the reasons why believers are not very mature is because there is a haphazard communication of spiritual truths and realities. When believers come into Christ, the first thing that they ought to know is to have a thorough understanding of the fi…You really need to listen to this powerful teaching!
Click on the below button to download the full series now:
People also found these useful
Apostle Joshua Selman teachings, preachings, sermons
DOWNLOAD ALL Apostle Joshua Selman messages HERE