The Dominion Mystery of Tighting By Apostle Joshua Selman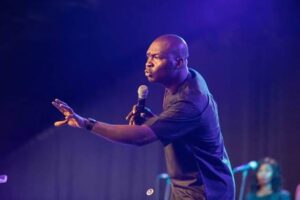 Gen 1:26-28,12:1-3,14:17-20
It is God's idea that in every territory there be apostolic and prophetic voices that coordinate the spiritual growth of a people within the territory.
It is not God's desire that there be a barrenness of apostolic and prophetic voices that can build and equip people.
A mystery is the secrete code of operation,a hidden strategy usually spiritual that guarantees a predictable outcome Matt 13:11.
Gen 2:15-17 In the kingdom you do not own anything,you only have access. Tithe is an ancient mystery of dominion and your dominion is at the mercy of other mysteries including that of…
Click on the below button to download the sermon now [32mb]:

ABOUT APOSTLE JOSHUA SELMAN
Apostle Joshua Selman Nimmack is one of the most-sought-after Nigerian preachers. He is the founder of Eternity Network International (ENI), a ministry which he started March 2011 [8 years ago]. He is also the host of KOINONIA, a weekly programme organised by the aforementioned ministry where people from different part of the world come to Worship and Receive abundant blessing under the great Man of God.