Download All MLR 2020 Messages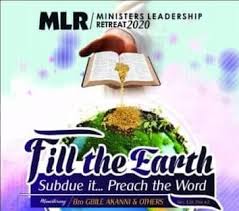 Ministers Leadership Retreat [MLR] is a power-packed annual retreat hosted by Peace House/Living Seed in Gboko, Benue State, Nigeria. The founder of the ministry is Bro Gbile Akanni, an itinerant teacher of the word.
The theme for MLR 2020 is "Fill The Earth", and it is slated for Wednesday 9th December to 12th December, 202. You can stream live via living seed official website. [livingseed.org]
That said, we are glad to inform you that you can download all the messages, audio sermons and worship songs delivered at the retreat right here on this page.
All you need do is to click on any of the below titles, the download will start in less than 2 seconds.
Don't forget to share this page for others too to be able to download these soul-enriching teachings.