And the Lord saw… pt 1 & 2 by Pastor Paul JERE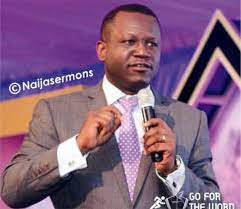 Quoting from scripture: Then saith one of his disciples, Judas Iscariot, Simon's son, which should betray him, Why was not this ointment sold for three hundred pence, and given to the poor? This he said, not that he cared for the poor; but because he was a thief, and had the bag, and bare what was put therein. Then said Jesus, Let her alone: against the day of my burying hath she kept this. For the poor always ye have with you; but me ye have not always. If you are not prompt you won't be promoted.
In this sermon, it was said that Mary responded by coming once again to kneel at the feet of Jesus, this time with understanding of who he truly was. In a beautiful act of faith, she broke a costly jar of perfume and anointed Jesus. In a beautiful expression of humility, she cried at his feet. In a beautiful moment of repentance, she dried his feet with her own hair. For more insight cli..