ANOINTING FOR TERRITORIAL VICTORIES by Pastor Sam Adeyemi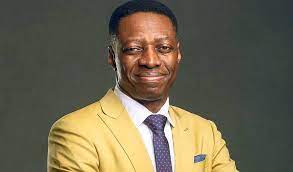 it takes the anointing to become victorious over territories, meanwhile the thief's purpose is to steal and kill and destroy but the Bible tells us that we are the recipients of victory through the Lord Jesus Christ, While we are engaged in the battles of life with evil, there is great expectation that we can and will walk in victory. For me, this is what the book of Joshua represents.
God has a place of victorious living which He has promised you and I can live in. God did not save us to see our defeat! In the spiritual realm, a kind of stealing is going on in many lives. Satan is in the business of ripping off things that belong to people, have you lost some opportunities in the past. This is the due season when God will restore them back to you. You need to listen to this sermon till the end to get insight of Anointing for territorial victories.
Tab below to download ANOINTING FOR TERRITORIAL VICTORIES by Pastor Sam Adeyemi Mp3 (56mb)