BREAKING FAMILY GENERATIONAL CURSES by Dr Paul Enenche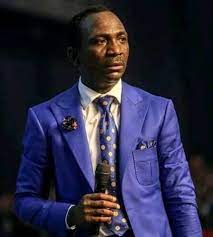 Is the "generational curse" real? Exodus says that God "[visits] the iniquity of the fathers on the children and the children's children, to the third and the fourth generation." This worries me because my family has some skeletons in the closet and sometimes I think past sins are playing out. Does God hold me responsible for something that someone else did? Now is the time to shatter the past and take control of the future!
A Generational Curse involves negative patterns from your family history that are repeated in your own life. However, God's plan for you is a better future.  With our own strength, we cannot change the course of our lives and the next generations; however, with the help of Jesus Christ, who redeemed us from a curse.
Tab below to download BREAKING FAMILY GENERATIONAL CURSES by Dr Paul Enenche MP3 (41mb)