Burning the Hearts of Men by Pastor Paul JERE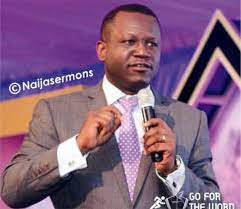 God is a consuming fire, and our hearts are burning because God reveals himself through us. We serve the Lord, and we live with the continuous thrill, in anticipation of the Lord's divine guidance. He not only reveals to us more about himself, he also reveals to us more about ourselves.
The fire in our hearts comes from seeking to know the Lord, and living in divine faith as he works in our lives. Faith is a blessing because we know the Lord is active in every area of our life, and he continues to reveal himself to us while molding us to be more Christ-like. The more understanding he gives us about ourselves, the more understanding we have about the Lord.
Tab below to download Burning the Hearts of Men by Pastor Paul JERE MP3 (13mb)