CHARACTER DEVELOPMENT 1 by Dr Paul Enenche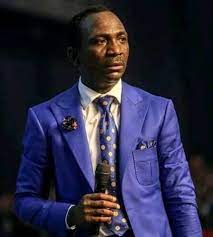 The work of Christian ministry is the development of Godly character, Christian character development is a process and Character development is not a destination but an adventure. Scriptures says that then we will no longer be infants, tossed about by the waves and carried around by every wind of teaching and by the clever cunning of men in their deceitful scheming. Instead, speaking the truth in love, we will in all things grow up into Christ Himself, who is the head. The followers of Christ are known by their fruits or character, and not just by church attendance. Beware of false prophets, which come to you in sheep's clothing, but inwardly they are ravening wolves.
Ye shall know them by their fruits. Do men gather grapes of thorns, or figs of thistles? Even so every good tree bringeth forth good fruit; but a corrupt tree bringeth forth evil fruit. A good tree cannot bring forth evil fruit, neither can a corrupt tree bring forth good fruit. Every tree that bringeth not forth good fruit is hewn down, and cast into the fire. Wherefore by their fruits ye shall know them.
Tab below to download CHARACTER DEVELOPMENT 1 by Dr Paul Enenche MP3 (35mb)